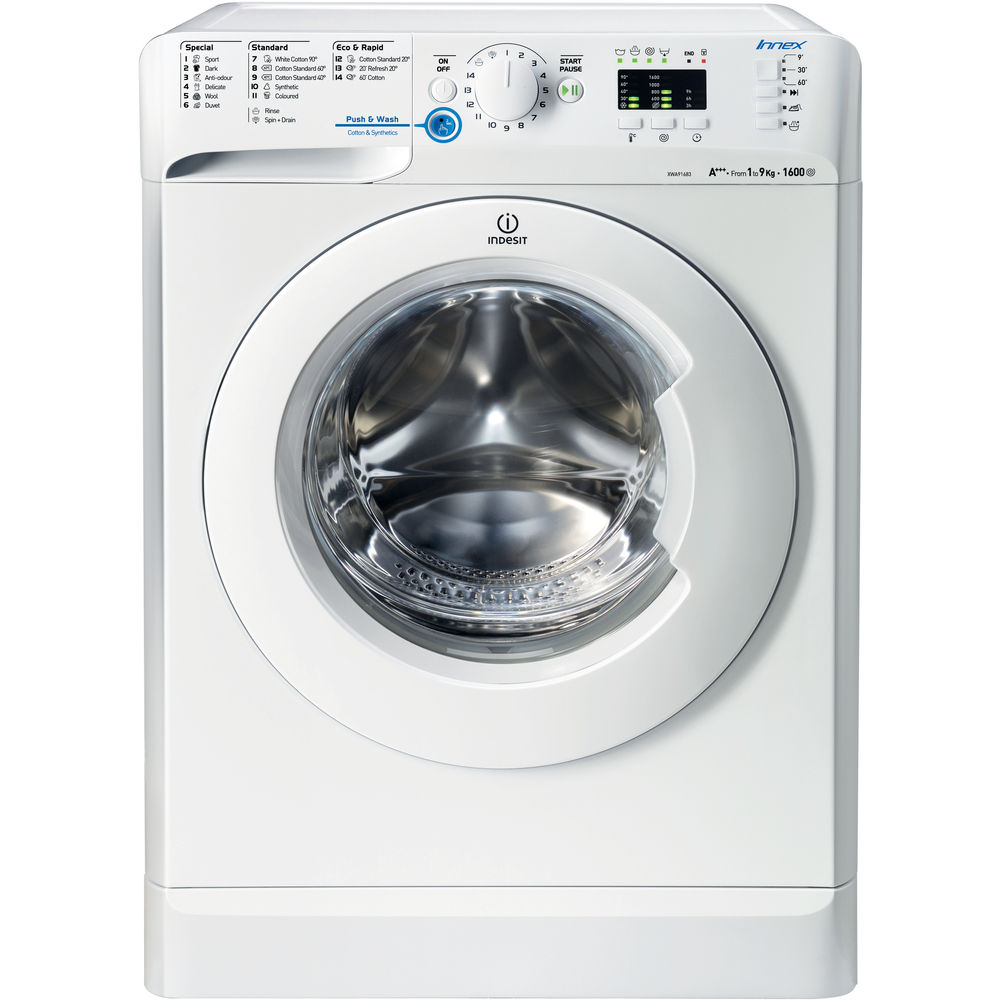 Augmented Placement
Discover how appliances will look in your home!
Upload or take a photo of the space where you'd like to place the appliance
Place the appliance over the photo
Scan the QR code
and try it on your phone
Upload or take a photo
from your device
Indesit Innex XWA 91683X W Washing Machine in White
XWA 91683X W UK
F087505
This Indesit freestanding front loading Washing Machine features: a spacious 9kg capacity. A fast, resource-efficient 1600 revolutions per minute spin speed. White colour.

View product fiche